Human Interest Jane Wilde, Aften Opal, Zariah Aura [AdultTime]
Jane Wilde, Aften Opal, Zariah Aura - Human Interest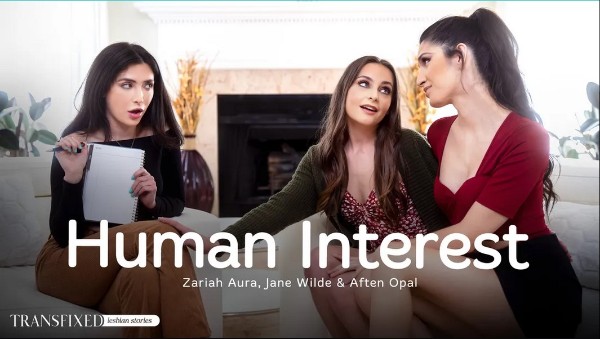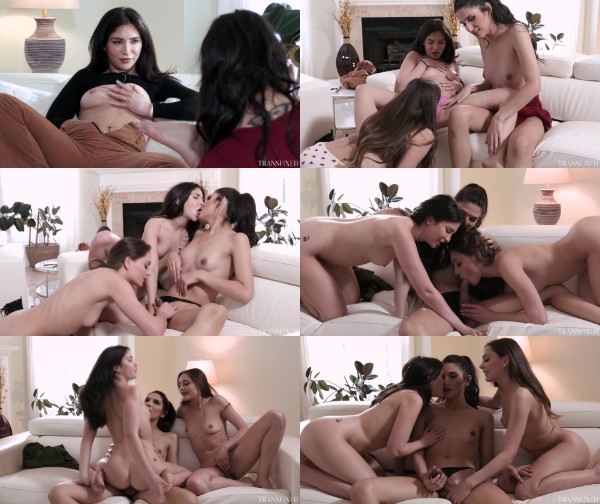 File: mp4 l (1.18 GB)
Video Qulity: avc1 l 00:37:26 l 4310 Kbps l 1920x1080 l 23.976 fps
Audio Qulity: mp4a-40-2 l 192 Kbps l 44 Khz
Video Description: Jane Wilde, a journalist, is doing a human interest/lifestyle story on Aften Opal and her trans partner Zariah Aura. Jane helms a monthly series called 'Matches Made In Heaven', where she interviews couples with unique stories within her community. Since this is the first time Jane has ever interviewed a couple made up of a trans and cis woman, she's really excited to give a fresh perspective to her readers.
But as the interview progresses, Jane finds herself endeared by Jane and Zariah's story. Their struggles... their triumphs... the pure and unapologetic way that they seem to genuinely love each other. By the end of the interview, Jane even seems to wish that SHE could feel what Zariah and Aften are feeling.
Luckily for Jane, Aften and Zariah are a generous couple, and they make a startling proposal to the lonely Jane. What if they actually SHOWED her what it feels like to receive their love by having Jane join them for a sensual threesome? Jane is too tempted to resist and lets her two interviewees lead the way for an afternoon of steamy sex.
Video Genres: Transsexual, Feature, Hardcore, All Sex
Country: USA