MUSES: Emma Rose, Jade Venus, Khloe Kay, Siri Dahl [AdultTime, Transfixed]
MUSES: Emma Rose, Jade Venus, Khloe Kay, Siri Dahl [AdultTime, Transfixed]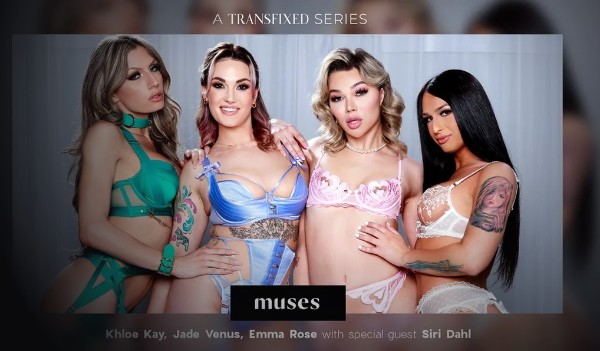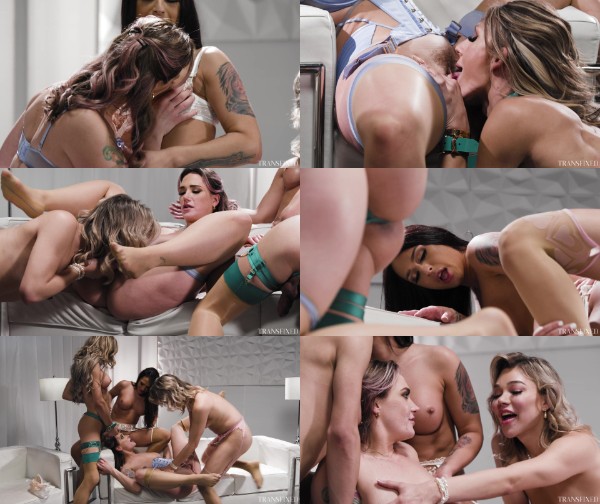 File: mp4 l (1.72 GB)
Video Qulity: avc1 l 00:39:11 l 6075 Kbps l 1920x1080 l 23.976 fps
Audio Qulity: mp4a-40-2 l 192 Kbps l 44 Khz
Video Description: It's been one year since we started the MUSES project, and what a year it's been. We've had some stellar collaborations, featuring models who have truly stood out as vital ambassadors of our brand. To celebrate one year of MUSES, we are proud to unveil a special group scene featuring our first three muses (Khloe Kay, Jade Venus, and Emma Rose) and special guest Siri Dahl, who also happens to be one of Adult Time's official ambassadors.
In this lush and sensual scene, a luxurious set and vibrant lighting design set the tone for an experience unlike another other. Watch as Khloe, Jade, and Emma first take the stage to welcome us into their world through erotic dancing, sporting incredible outfits of titillating lingerie. They tease the lens with their eyes, inviting the viewer to come deeper inside and share in this celebration of body and sexual freedom. Subtle lighting changes and dynamic musical cues give this scene a unique pulse, building to a crescendo that will signal the next part of this visual journey. Rest assured, folks... the ride has only just begun.
Enter Siri, wearing a jaw-dropping outfit and grinning as the three others surround her from all sides. Her perfect breasts, curvy hips, and dazzling eyes pierce the screen as she bites her lip in anticipation of the adventure that is to come. Slowly but surely, they all lower themselves unto the couch and explore each other's bodies with eagerness and excitement. Lips touch lips, mouths suckle on plump teats, and legs spread open to receive unbound pleasure.
This scene is our way of bringing together some of the most influential performers we've had the good fortune of working with in a way unlike any other. It's a celebration of everything we've done together and a reminder of how far we've come. We hope you enjoy!
Video Genres: Transsexual, Feature, Hardcore, All Sex,Anal
Country: USA